Welcome to the Windy City! Chicago is a treasure trove of family fun and adventure just waiting to be discovered. From world-class museums and thrilling attractions to delicious dining experiences and unique cultural offerings, there's something for everyone in the family to enjoy. So, are you ready to uncover the best activities for families in Chicago? Let's dive in!
Key Takeaways
Explore Chicago's top kid-friendly attractions, like Shedd Aquarium, The Field Museum and Adler Planetarium!
Enjoy thrilling rides & attractions at Navy Pier or explore outdoor adventures in Maggie Daley Park.
Experience the culture of Chicago with free activities – Millennium Park, exploring the Cultural Center & concerts/festivals!
Exploring Chicago's Top Kid-Friendly Attractions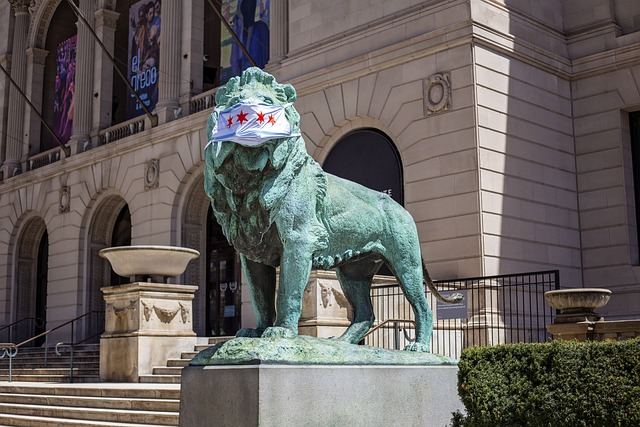 When it comes to kid-friendly attractions in Chicago, you're spoiled for choice! Here are some options:
Shedd Aquarium: Explore a world of underwater wonders.
The Field Museum: Unearth mysteries and learn about natural history.
Adler Planetarium: Blast off into space and learn about astronomy.
These incredible attractions are easily accessible from Michigan Avenue, making them perfect for a day of family fun along the Magnificent Mile.
Why wait? Your adventure begins here!
Shedd Aquarium
Dive into the mesmerizing world of marine life at Shedd Aquarium, an incredible indoor aquarium showcasing diverse marine habitats and unforgettable animal encounters. From the vibrant Caribbean Reef to the icy waters of the Polar Play Zone, your family will be immersed in the wonders of the underwater world. Imagine the excitement on your children's faces as they encounter:
Shoals of colorful fish
Beluga whales
Dolphins
Sharks
Stingrays
The Shedd Aquarium goes above and beyond by offering unique experiences like sleepovers at the aquarium. And guess what? Shedd Aquarium tickets are included with the Go Chicago Card, making your visit even more enjoyable. Allow your family's aquatic journey to unravel at Shedd Aquarium!
The Field Museum
Unearth the wonders of natural history at The Field Museum, where you'll be greeted by none other than SUE, the world's most complete T-Rex skeleton! This amazing natural history museum is home to interactive exhibits and engaging activities that will captivate the entire family. At the Family PlayLab, kids can become scientists and explore different activities like excavating bones. It is a great way for them to have fun while learning!.
The best way to visit the Field Museum is by using the Go Chicago Explorer Pass, which saves you money and time. With so much to see and do, The Field Museum is a must-visit destination for families seeking to explore the magnificent wonders of our natural world.
Adler Planetarium
Get ready to embark on an out-of-this-world adventure at Adler Planetarium, where your family can experience the excitement of immersive experiences, be amazed by planetarium shows, and take in the breathtaking views of the Chicago skyline. Kids will love exploring exhibits like The Universe: A Walk Through Space and Time, and the super fun Planet Explorers exhibit, designed to ignite their curiosity and imagination.
The Adler Planetarium leaves no stone unturned in making your visit memorable, offering a plethora of thrilling shows, including one especially for the little ones – featuring Sesame Street characters. Don't miss the chance to explore a surreal environment of changing lights, video projections, and unusual architecture at the Clark Family Welcome Gallery.
Get set for a cosmic journey at Adler Planetarium!
Family Fun at Navy Pier
For a day filled with excitement, laughter, and unforgettable memories, head to Navy Pier, an entertainment destination boasting the iconic Centennial Wheel, thrilling rides, and entertaining attractions for all ages. Located on the beautiful Lake Michigan shoreline, Navy Pier is an ideal spot to spend quality time with your family, whether you're taking a spin on the Centennial Wheel, enjoying the carousel and swings, or embarking on a boat tour.
The fun doesn't stop there! Navy Pier is also home to the fantastic Navy Pier IMAX Theater, where you can catch re-mastered Hollywood hits on a massive 60-foot screen. And for a truly unique experience, climb aboard the majestic Tall Ship Windy and discover the history and practice of sailing, all while taking in the incredible views of the Chicago skyline, including the iconic John Hancock Building.
Thrills are plentiful at Navy Pier!
Navy Pier Centennial Wheel
A trip to Navy Pier wouldn't be complete without a spin on the iconic Centennial Wheel. Here's what you can expect:
An amazing Ferris wheel that offers breathtaking views of the city and Lake Michigan
Soaring high above the pier
A 360-degree view of the stunning Chicago skyline
A sight you'll never forget
Tickets for the Centennial Ferris Wheel can be purchased through the Navy Pier website or check with the Loew's hotel. Assemble your family for a memorable ride on the Navy Pier Centennial Wheel!
Navy Pier Rides & Attractions
Experience the excitement of Navy Pier's various rides and attractions, from the delightful Wave Swinger and Navy Pier Carousel to the thrilling Virtual Rush: Chicago. These attractions are perfect for kids and adults alike, offering a day of fun and laughter for the whole family.
For those who prefer something more serene, consider taking a scenic boat tour along the Chicago River and Lake Michigan shoreline, providing a unique perspective of the city's beautiful architecture and landmarks. No matter your preference, Navy Pier offers a wealth of attractions and experiences that will keep your family entertained and create lasting memories.
Outdoor Adventures in Chicago
Chicago is a city that embraces the great outdoors, offering a variety of family-friendly parks, zoos, and trails that are perfect for a day of fun and adventure. With so many options, you'll never run out of exciting activities to enjoy, whether it's exploring the wonders of Maggie Daley Park, visiting the free Lincoln Park Zoo, or strolling along the 606 Trail.
Gear up, pack a picnic, and set out to uncover the allure and thrill of Chicago's outdoor escapades that offer the entire family a chance to bask in fresh air, remarkable views, and memorable experiences when exploring Chicago with kids.
Maggie Daley Park
Nestled in the heart of downtown Chicago, Maggie Daley Park is a playground like no other. This extraordinary urban park features a unique Play Garden, a one-of-a-kind ice skating ribbon, and a thrilling climbing wall. The Play Garden, easily accessible from Millennium Park, offers a magical space for kids to explore, climb, and let their imaginations run wild.
During the winter months, the park transforms into a winter wonderland with its Skating Ribbon, where families can enjoy ice skating while taking in amazing views of downtown Chicago. Whether it involves frolicking in the Play Garden or ice skating, Maggie Daley Park stands as an essential destination for families hunting for outdoor enjoyment in the city.
Lincoln Park Zoo
Lincoln Park Zoo, one of the few free zoos in the country, offers a fantastic opportunity for families to:
Get up close and personal with a variety of animal species
Explore interactive exhibits
Enjoy family-friendly activities
Ride the Endangered Species Carousel
Experience the Lionel Train Adventure
Kids will be captivated by the zoo's exciting attractions and fascinating animal residents.
Visit us to meet amazing animals like:
African penguins
American black bears
Armadillos
Gorillas
Green tree pythons
Harbor seals
Chimpanzees
Red pandas
Snowy owls
And many others. Come, explore and get ready for an unforgettable experience! With so much to see and do, Lincoln Park Zoo is the perfect destination for a fun-filled day with the entire family.
The 606 Trail
For a unique outdoor experience, venture onto The 606 Trail, a transformed railway line that offers a one-of-a-kind urban green space for families to enjoy. This elevated trail stretches for nearly three miles, providing a safe and scenic path for walking, biking, or jogging through Chicago's vibrant neighborhoods.
The 606 Trail is not only a great way to stay active and enjoy the outdoors but also offers a chance to explore Chicago's diverse communities and local art installations along the way. So, grab your walking shoes or rent a bike and discover the beauty and charm of The 606 Trail.
Chicago's Rich Cultural Scene
Immerse your family in Chicago's vibrant cultural scene, where world-class museums, theaters, and educational experiences await around every corner. Discover the rich history and contributions of African-Americans at the DuSable Museum and Bronzeville Children's Museum, or ignite your child's passion for literature at the American Writers Museum.
For a truly memorable experience, treat your family to a captivating performance at the Chicago Shakespeare Theater. With so many incredible cultural offerings, your family will leave Chicago with a deeper appreciation for the arts and a treasure trove of unforgettable memories.
The Art Institute of Chicago
Art lovers of all ages will be delighted by The Art Institute of Chicago. The museum features:
Renowned art collections
Interactive activities for kids
Masterpieces by Van Gogh, Monet, and Picasso
Engaging exhibits and installations that encourage exploration and learning
One of the highlights for kids is the JourneyMaker tool, which allows families to customize their own tour of the museum, ensuring a personalized and unforgettable experience. With so much to see and do, The Art Institute of Chicago is a must-visit destination for families seeking to explore the world of art.
Chicago Shakespeare Theater
Experience the magic of live theater at the Chicago Shakespeare Theater, where family-friendly productions bring Shakespeare's genius to life for audiences of all ages. Located on Navy Pier, this non-profit, professional theater company is known for its vibrant and captivating performances, making it an ideal destination for a memorable family outing.
With a variety of productions to choose from, there's something for everyone to enjoy at the Chicago Shakespeare Theater. Assemble your family for a theatrical voyage that is bound to inspire, amuse, and etch lasting memories.
Bronzeville Children's Museum
At the Bronzeville Children's Museum, your family can learn about African-American history and culture through engaging exhibits and activities. This unique museum offers:
Exciting art classes
Creative science projects
Interactive workshops
Storytelling
And so much more, ensuring an experience that will both educate and entertain.
With its focus on African-American history, the Bronzeville Children's Museum provides a valuable opportunity for families to explore the rich cultural heritage of this vibrant community. Don't miss the chance to visit this inspiring and educational museum, as well as the Chicago Children's Museum and the Chicago History Museum, during your family's stay in Chicago.
Delicious Family Dining Experiences
Savor the flavors of Chicago with family-friendly dining options that cater to every taste and preference. From indulging in the city's famous deep pan pizza to enjoying a unique themed dining experience, Chicago's culinary scene offers a world of delicious delights for the entire family.
Whether you're fueling up for a day of exploration or unwinding after an exciting day of sightseeing, these family-friendly dining options will keep your taste buds happy and your family coming back for more.
Deep Pan Pizza
No trip to Chicago is complete without indulging in the city's famous deep pan pizza, a culinary delight that has won the hearts (and stomachs) of locals and visitors alike. With its thick, buttery crust, layers of gooey cheese, and your choice of delicious toppings, it's no wonder deep pan pizza has become synonymous with Chicago cuisine.
For an authentic deep pan pizza experience, head to popular spots like Lou Malnati's and Pequod's Pizza. Be prepared for a mouthwatering, cheesy adventure that your family will never forget!
SafeHouse Chicago
Embark on a spy-themed dining adventure at SafeHouse Chicago, where your family can enjoy interactive experiences, scavenger hunts, and delicious food in a unique setting. This one-of-a-kind restaurant transports you into a world of espionage, complete with spy gadgets, secret passwords, and large, shareable cocktails that are sure to impress.
SafeHouse Chicago offers a dining experience like no other, combining delicious food with an exciting atmosphere that will have your family talking long after the meal is over. Get into your finest spy attire and gear up for an exhilarating gastronomic mission at SafeHouse Chicago!
Money-Saving Tips for Families
Make the most of your Chicago family vacation with money-saving tips that won't break the bank. From city pass options that offer discounted entry to top attractions to free activities and events, there are plenty of ways to enjoy the best of Chicago without spending a fortune.
With a little planning and a keen eye for deals, your family can experience all the excitement and adventure that Chicago has to offer without breaking the bank. Let's delve into some cost-saving strategies to optimize your family's time in the Windy City.
City Pass Options
Save up to 50% on top attractions with city pass options like Chicago CityPASS, Go City, and Chicago C3 CityPASS. These passes offer great value for families, providing discounted entry to popular attractions such as the Art Institute of Chicago, Skydeck Chicago, Shedd Aquarium, and many more.
A city pass allows you to maximize your visit while economizing on individual attraction tickets. Hence, if your plans include exploring museums, witnessing a theater performance, or a ride on the Navy Pier Centennial Wheel, a city pass is a stellar choice for families aiming to savor the best of Chicago within a budget.
Free Things to Do
Enjoy budget-friendly fun with free activities in Chicago, such as visiting Millennium Park, exploring the Chicago Cultural Center, and attending concerts at Grant Park. These attractions offer families the opportunity to experience the city's rich culture and history without spending a dime.
Don't forget to check out local event calendars for free family-friendly events and activities happening during your visit. From outdoor movies in the park to free concerts and festivals, there's always something happening in Chicago that will delight and entertain the whole family.
Summary
There's no doubt that Chicago is a city filled with endless family-friendly adventures, from its world-class museums and thrilling attractions to its vibrant cultural scene and delicious dining options. With so many exciting experiences waiting to be discovered, your family's visit to Chicago will be filled with unforgettable memories that will last a lifetime.
So, pack your bags, gather your family, and set off on an incredible journey through the Windy City. With a little planning, a spirit of adventure, and a keen eye for budget-friendly fun, your family will undoubtedly fall in love with the magic and wonder of Chicago.
Frequently Asked Questions
Is Chicago worth visiting with kids?
Visiting Chicago with kids is a fabulous experience! Enjoy the exciting Magnificent Mile, Millennium Park, Navy Pier and Grant Park with your family. Downtown Chicago is incredibly safe so you can explore without worry.
Does Chicago have outdoor activities?
Grab your paddle and bike, it's time to explore! You'll find an amazing array of outdoor activities in Chicago – from kayaking, walking, boating and biking around Lake Michigan, to a full-throttle speedboat ride skimming the lakefront. Let the adventure begin!
What are some of the top kid-friendly attractions in Chicago?
Exploring Shedd Aquarium, The Field Museum, Adler Planetarium, Navy Pier, and Lincoln Park Zoo are just some of the amazing family-friendly attractions Chicago has to offer!
What are some money-saving tips for families visiting Chicago?
Save money on your trip to Chicago by purchasing a city pass and taking advantage of the many free activities and events throughout the city! You can explore the city's many attractions, from the Art Institute of Chicago to the Navy Pier, without breaking the bank. Plus, you'll get discounts on food, shopping, and more. With a city pass,
Where can I find the best deep pan pizza in Chicago?
Treat yourself to a delicious deep pan pizza in Chicago at Lou Malnati's or Pequod's Pizza!